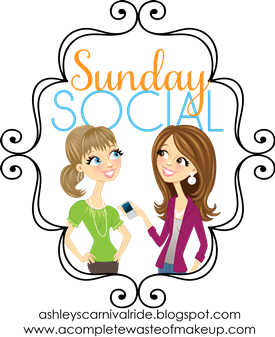 1. 5 items you can't live without on a daily basis(water, food, shelter, and clothes don't count).
Definitely my iPhone and my laptop, TV (DVR and On-Demand), eyeliner, and my Chi!
2. All time favorite book? Why?
I don't actually think I have an absolute favorite, but I've read all the Harry Potter books at least twice. I'm currently reading The Girl Who Kicked The Hornet's Nest, and it was a slow start at first but I can't seem to put it down now! And to find new great reads, I use the Goodreads app. Check it out!
3. Something you'd like to accomplish before the end of 2012.

I would love to lose another 10-15 pounds, and it seems like I'm on my way to accomplishing that. If you haven't heard, I've lost a total of 11 pounds since June!

4. If you could go back and relive any year of your life which year would it be?

I'd love to redo my sophomore year of college--fall 2008 to spring 2009 (okay maybe that doesn't count as an actual year, but it works for a school year)

5. What do you wish people knew about you without you having to tell them?
I wish that people would say something smarter than "YOU ARE SO TALL!" I've been this tall for 10 years, it's not new to me. And you sound just a little bit like an idiot because you're stating the obvious. It's not a huge pet peeve since it happens all the time (I've accepted it and I don't really care) but try to be more entertaining or clever....ask me how tall I am or if I played volleyball/basketball or if I have tall siblings or who in my family is tall. yeah.