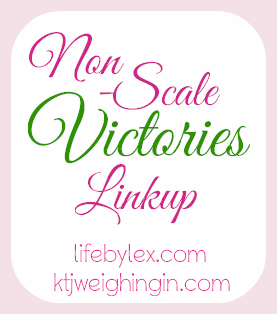 At the gym last night, I pushed myself harder than usual and once again managed to walk nearly 5 miles. It was intense, and I'm feeling pretty good today! Not to mention I'm sure I sweated nearly a gallon of water, and I've been replenishing that loss all day. Pretty sure I've made 5 or 6 bathroom trips.
This week I've been trying to eat better and consume less sugary snacks while I'm at work all day. Instead of frosted animal cookies I brought with me, I'm having an apple! But I am REALLY struggling with eating Smart Ones every single night. I've been doing this since September or October because of my hectic work schedule, and I'm getting sick of it. How do I find time to cook?!?!?
On the plus side, I'm feeling a little skinny today! Or maybe it's just my super-tight, old jeans are stretching out. BUT I think I'm losing inches--be positive :)
Hope your Thursday is:
Yeah.
Oh, and my best gal from college (heyyyyyyyyyyyy SEXY SAMMIE) gave me a shoutout over on her blog today! Check her out :)