Today's random topic is.....
FAVE Childhood Memory!
The fact is, I have way too many awesome childhood memories to recount my favorites! So here's a few :)
Going on my first cruise ever--on the Disney Cruise Line. Pretty much the coolest thing ever as a kid. And just when I really started to figure it all out, it was over. My sister and I will be going one day as adults! I'm not even kidding.
Family vacations to Galveston every summer. My mom is one of 5, so we have a pretty big family. Every year, we would rent a house on the canal and stay for almost a whole week. There were always things to do, and always someone to play a game with! We still keep this tradition up, even though most of the cousins are grown. This year we are going to a river ranch, and I can't wait! I've missed the last few years--mostly due to work or summer school. BUT NOT THIS TIME.
Hanging out with my dad. He's the greatest. We used to have "date nights" after the divorce, so he would pick us up from after school care and we would go out somewhere--for awhile it was ALWAYS Ryan's buffet. So yummy. And since it's Throwback Thursday on IG, I wanted to share this gem!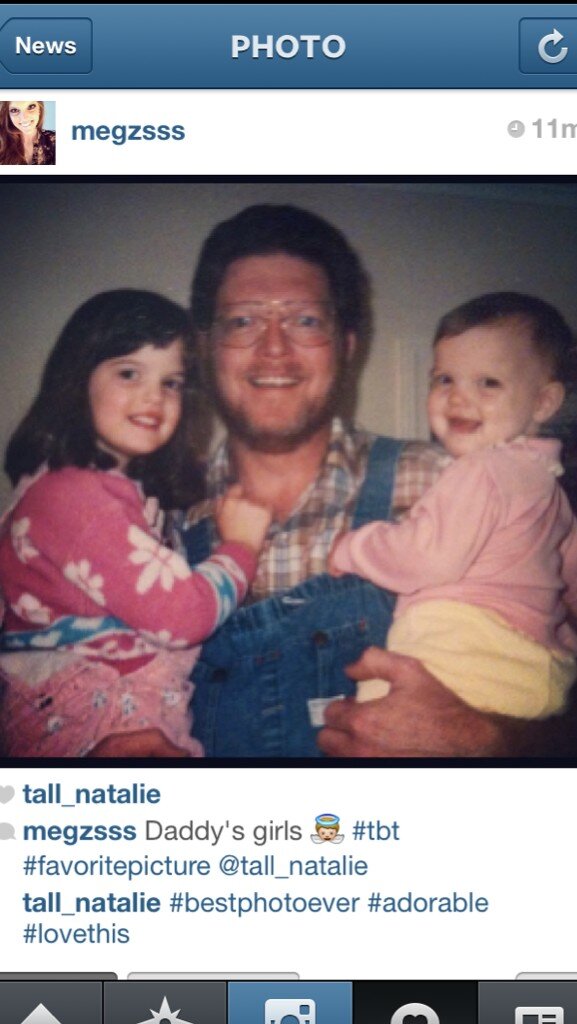 What are some of your favorite childhood memories? Be sure to link up with Linny, Meg & Emily!