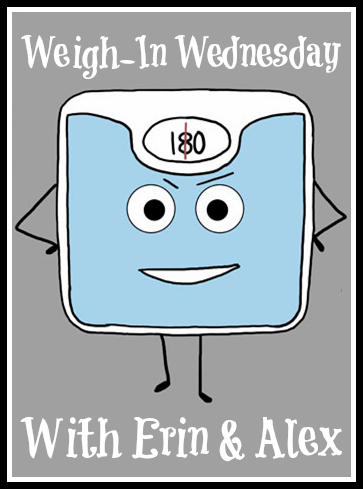 I AM TIRED.
Tired of working all the damn time. Tired of going to the gym. Tired of not seeing any changes on the scale. Tired of not being able to see physical changes. Tired of trying to keep up with MFP. And I know you didn't come read my blog today just to hear me bitch.
SO....
I decided to step on the scale last night just for shits & giggles. Mind you, I'm competing in Erin's DietBet and I weighed myself Monday night too. Remember how I said last week I was at 240? And yesterday I mentioned that I was down a little from that. Lo and behold, I stepped on the scale and it was at 235. Hot damn! I lost 5 pounds!! Probably from being sick, but I'll take it!
Additionally, my calves are looking ginormous--but then again, they always look that way. Family says my legs are looking super lean and toned. That is my best feature, after all [wink wink]. I'm not going to be giving up anytime soon, but I just want a break from all of this. It is stressing me out!
AND IN OTHER NEWS,
one of my "friends" had her baby today. I say "friends" because her sister & I are are super close and my sister and her were BFFs back in the day. Does that make her & me friends? I don't know.
So this is Baby Asher.
precious little boy, born today, weighing in at 8 pounds & 12 ounces.


And I will get to meet him in May!
yessssssssssir.