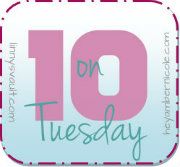 1. I'm functioning on about 4 hours of sleep right now. Things could get weird. And my spelling today is awful.
2. Today is #TallTuesday on Twitter. If you're not following me, I posted this earlier. Story of my life!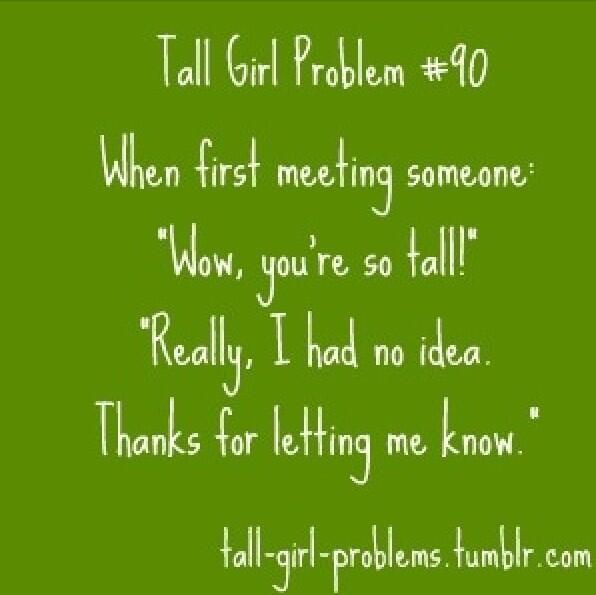 3. My workout last night was a success--I've lost another pound! Though yesterday I felt really chubby and bloated. What is thisssssss crap.
4. I really wish that it would either rain or shine right now. I hate this overcast/warm yucky weather. It is making me extremely sleepy.
5. I finally finished my latest book, The Weird Sisters. It was decent, but I don't think I would read it again. I think it took me about 2 months to get started with it--the beginning was SO SLOW. And then it picked up and I liked it.
6. Speaking of books, you need to be friends with me on Goodreads! You can find me here.
7. One of my contacts is deciding to be a mean heifer right now and act all fuzzy so that I can't see properly. Why me??
8. In yesterday's post, I mentioned that my dad had to go to the emergency room. I found out hours later that my dad would be staying in the hospital, probably for the rest of the week. He also told the doctor that there were only 3 beds in the entire hospital that he could actually fit in, so they would have to make special accommodations for him. Or just snag one of the 3 ER beds that he fits in.
9. Andrew and I have our anniversary coming up on Thursday--we have been together for almost 4 years. But you'll hear more about that on Thursday!
First picture we ever took together! It was on IG last week for #tbt
10. I don't think I have anything else to say...I'm sleepy. P.S. Lin, thanks for having this great link-up so I don't actually have to use my brain to write this post.