The story of West, Texas, is so heartbreaking. But it has amazed me to see so many first responders show up--and how the rest of Texas is giving such great support. There are still people unaccounted for, and lives have been lost.
#prayforboston #prayforwest
On a much lighter note, I'm linking up with Jake & Holly for Finish the Sentence!
1. I laughed so hard I cried when...
my mom and I were making a video for my grandma for her 80th birthday. I was holding this ENORMOUS teddy bear and making him move & sing in the kitchen. Every time we watch that video I end up laughing/crying/dying on the floor.
2. My high school...
was super ghetto. And mostly black. I was the only white girl on the basketball team.
3. It really pisses me off...
everything pisses me off. but when college students drive like fucktards it is the worst. I've seen too many accidents, slow down and just stop driving like maniacs
4. In ten years...
I'll be 33. Married with 11 children and 4 dogs. And an iguana. Living in the middle of nowhere.
5. If I could erase one thing...
it would be my sophomore year of college, from August 2008 to mid-March 09. It was awful. But I met Andrew at the end of March, and I can't erase that!
6. In 1999...
I was in middle school. Awkward, tall, and chubs. And I had switched from a private to public school and I hated it for a long time.
7. Honestly...
I need to pee so badly right now, but everyone in the office is busy and nobody can cover me while I run to the bathroom. I haven't peed since I left my house at 7:30 this morning.
8. To me, Sushi...
is hard to order if you don't know what you're doing. Just give me some Cali rolls and sake and maybe some dumplings. And an egg roll.
9. Someone really needs to invent...
some fancy shit that keeps my hair straight after I finish straightening it. Every time I finish & leave the bathroom, I come back 10 minutes later and my hair's gone psycho--flipping every way rather than looking like it did when I checked myself in the mirror earlier. There's probably something out there but I don't know it exists.
10. The first time I drank alcohol...
It was NYE sometime in high school. I had a few Smirnoffs and it was uneventful. Also, I've never EVER been drunk. I've only been tipsy once, but that was because I chugged a pitcher of beer in less than 2 minutes. Why? Because it's a tradition. You can read all about my chugging experience
here
.
11. The one question I would ask God is...
Do dogs really go to heaven?
12. Lindsay Lohan...
was super great in Mean Girls, but now she's gone cray cray. Apparently TMZ says she's got some huge random bruises on her body from who knows what...and it makes me sad to see celebs go downhill like this [ahem, Amanda Bynes and Miley.]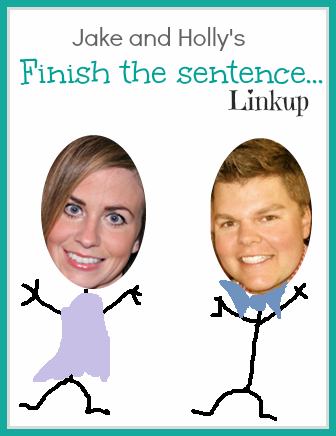 Tomorrow's Friday. That makes me #happyhappyhappy