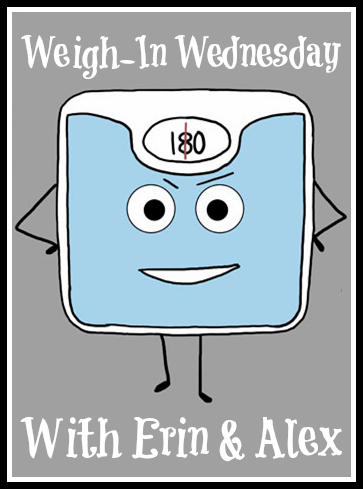 Welcome back for another round of Weigh-In Wednesday. Link up with
Erin
&
Alex
and all the other fab ladies!
I skipped the gym last night because I was so stinkin' exhausted. And sadly, I may be skipping the gym tonight because I have to be up at work at 7am tomorrow morning. But the good news is that when I stepped on the scale Monday night, meaning I've lost 13.4 pounds so far! Not bad if I do say so myself :) and I'm getting better at logging everything I eat every day on MFP.

And did I mention that I'm trying the C25K thing? It's pretty awesome, except for when I forget to take my asthma medicine before I start and then my chest hurts the whole time. Though I am very thankful that I have NEVER had an asthma attack after all these years.

Feast your eyes on Monday night's pictures!